High-quality WordPress tutorials are being published all the time. Here, we've sifted through the good, the bad and the ugly to bring you the very best WordPress tutorials to hit the web. You'll find beginner WordPress tutorials on this page, intermediate WordPress tutorials on page two, and advanced WordPress tutorials on page three.
Since its launch in 2003, WordPress has quickly risen to become the world's most-used content management system. This enduring popularity is partly due to the enthusiastic community surrounding the open source system. It's highly customisable, very easy to use and it's completely free, making it an obvious choice for anything from a simple blog to an online design portfolio. 
How do I log into WordPress?
Before you can start using these WordPress tutorials, you'll need to log in. To access your WordPress dashboard, simply add /wp-admin to the end of the URL for your WordPress website. For example: example.com/wp-admin. And voila! You're ready to go. 
Right, let's get started…
WordPress tutorials for beginners
Want to get going with WordPress but don't really know where to start? These WordPress tutorials for beginners will get you up and running quickly, with plain language that everyone can understand.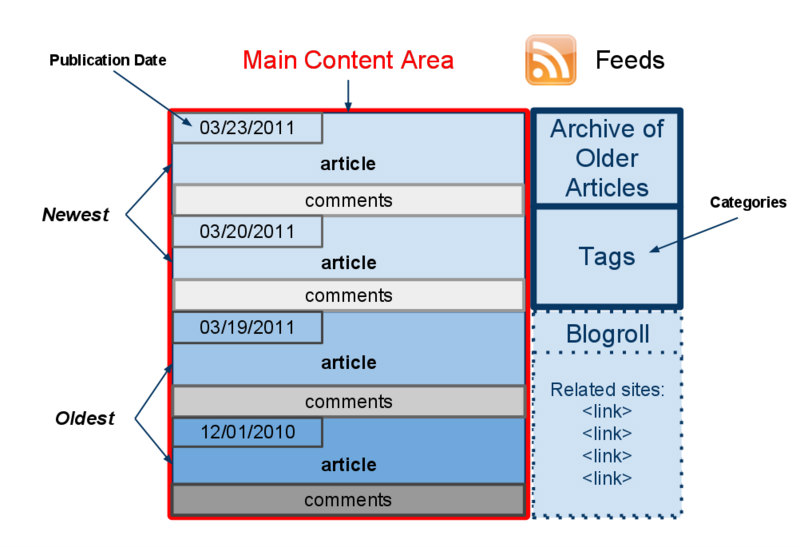 When it comes to WordPress tutorials, the best place to start is straight from the horse's mouth. WordPress.org itself hosts a comprehensive and easy to follow series of tutorials that cover pretty much all aspects of building a website and getting it live with WordPress. Start with the 16 introductory lessons at the top of the page, under the heading 'WordPress for Beginners'.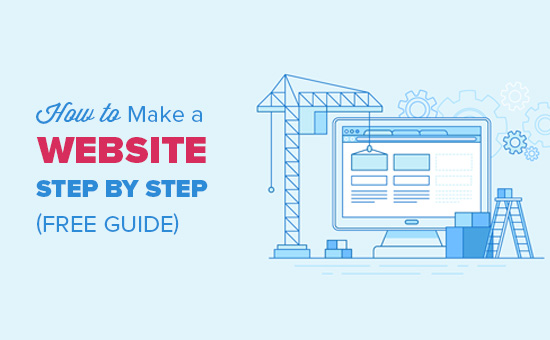 Starting a website can be a terrifying thought especially if you're not technically minded; but don't worry. This comprehensive step-by-step guide from WPbeginner.com explains how to a make a website without learning how to code.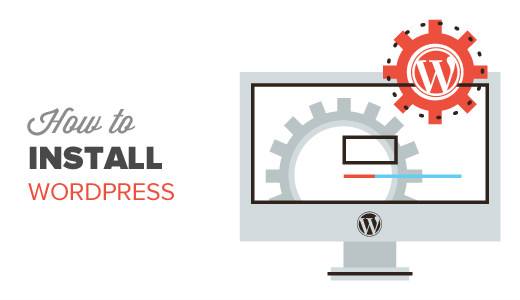 Perhaps the most frightening part of getting started with WordPress is the business of actually installing it. Thankfully this comprehensive WordPress tutorial from WPBeginner covers all the bases, with detailed instructions to help you get up and running with ease.

This complete guide to creating your first WordPress site is a great place to start if you're a total beginner, or someone with a bit of experience looking to fill holes in your knowledge. There are sections on everything from domain names, to how to choose a theme, and tips for keeping your WordPress site secure.

Cheat sheets are ideal when you're starting out, and can still prove useful to refer back to when you're more experienced. This one lays it all out for you and provides a brilliant go-to for any WordPress woes.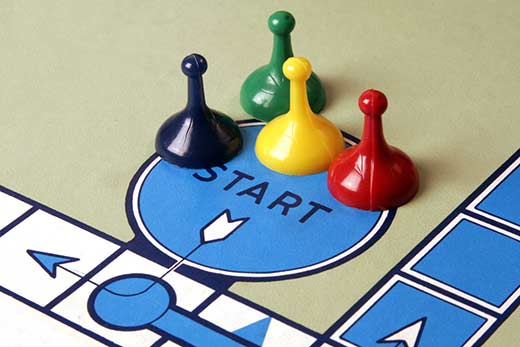 This step-by-step WordPress tutorial is aimed at beginners who are trying to become competent with the platform in their spare time. It assumes some familiarity with the WordPress, as well as a basic understanding of HTML, CSS and PHP. If you have all that, and two-three hours free each day, this course will turn you into a WordPress whizz in just a week.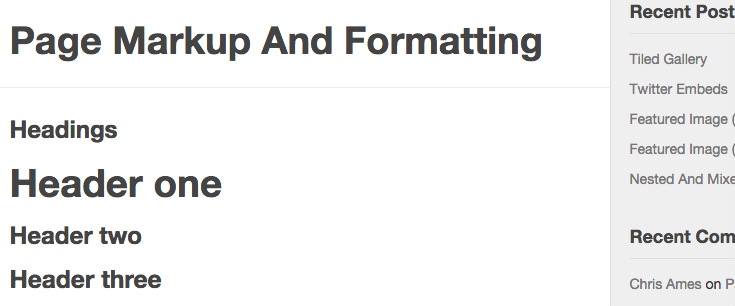 Using the Preview button is okay, but it's much better to be able to write your posts and see how they're going to look on the site without having to switch back and forth between view modes. This great WordPress tutorial shows you how to do just that.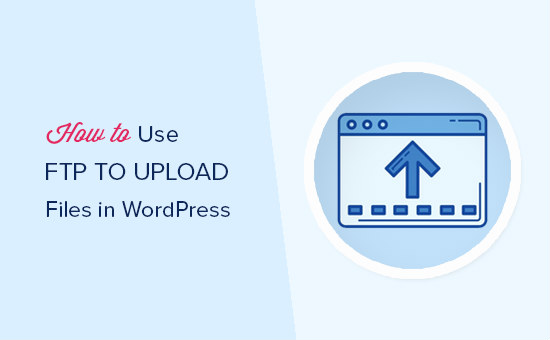 FTP (File Transfer Protocol) is a fast and simple way to upload files from your computer to your WordPress website. This six-minute video from WPBeginner walks you through three popular ways to do so. If you don't want to watch the video, there's a text-based explanation too.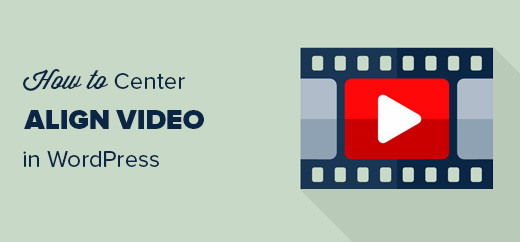 If you post video on your WordPress site with a width that's less than your article area, it will automatically be aligned it to the left, leaving extra white space on the right-hand side. There are many reasons, though, why you might prefer it to be centred on the page. This quick and easy WordPress tutorial walks you through how to do it.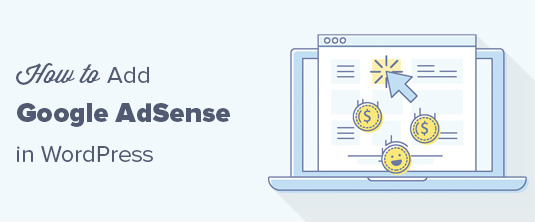 If you want to monetise your website without the effort of chasing individual sponsors directly, Google AdSense is a great way to earn money through programmatic ads. This tutorial walks you through the simple steps that allow you to add Google AdSense in WordPress, along with some best practices and tips to increase your income.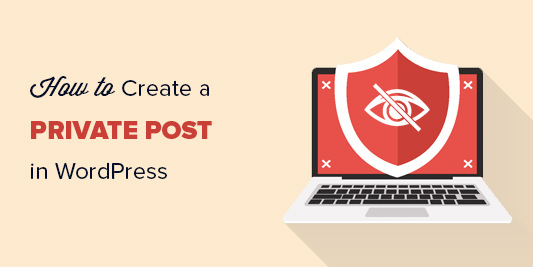 Normally, anything you post on WordPress is public, but it is actually possible to create private posts, which are only visible to logged-in users. This quick and easy WordPress tutorial walks you through the process of creating them.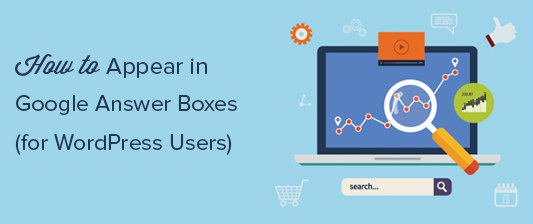 Google likes to answer questions typed into its search box directly on the search results page, through 'answer boxes' that feature a relevant extract from a website that deals with people's queries. If you want the articles on your WordPress website to appear in answer boxes, use this tutorial.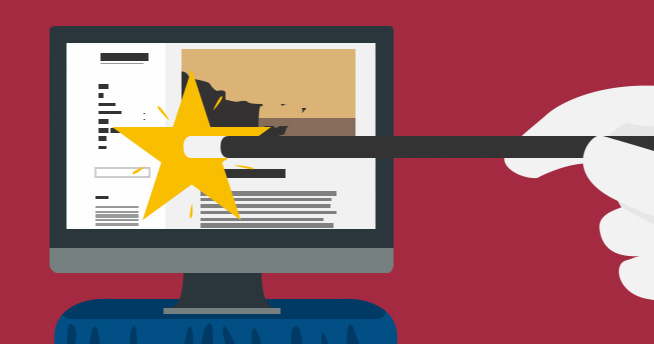 A landing page is a special page on your site that's designed to encourage a certain type of visitor – for example, someone wanting to buy something. This simple WordPress tutorial explains how to create a page template file for your theme, so you can create your own landing pages quickly and easy.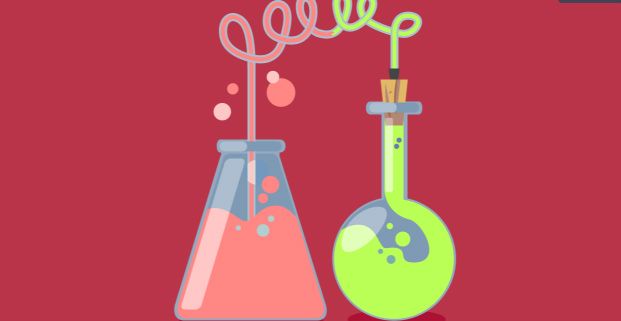 If you want people to find your WordPress site through Google, you need to understand search engine optimisation (SEO). This tutorial explains what it is, and how construct a solid SEO strategy for your WordPress website.
Next page: Intermediate WordPress tutorials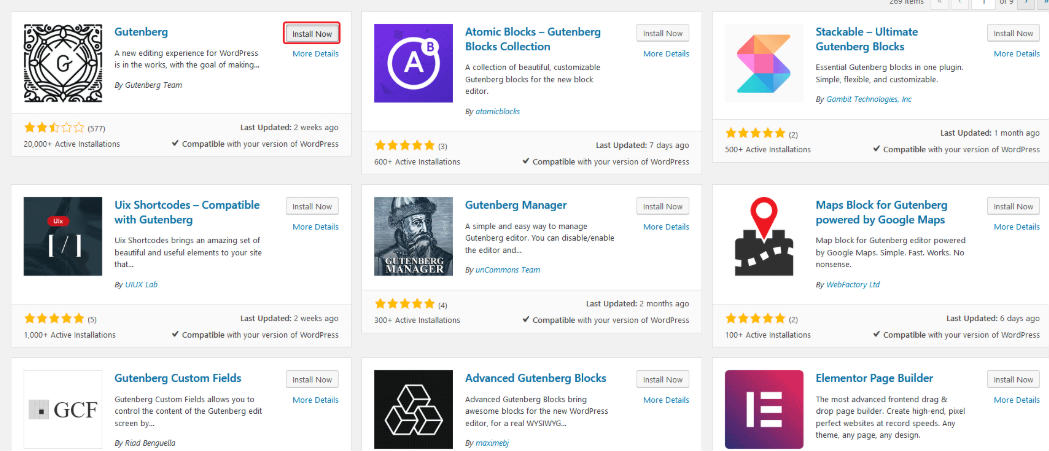 Manish Dudharejia offers an in-depth analysis of the new Gutenberg Editor and its impact on the WordPress web development. In this article, you'll learn a few hands-on tricks that will prove useful especially if you are using Gutenberg for the first time.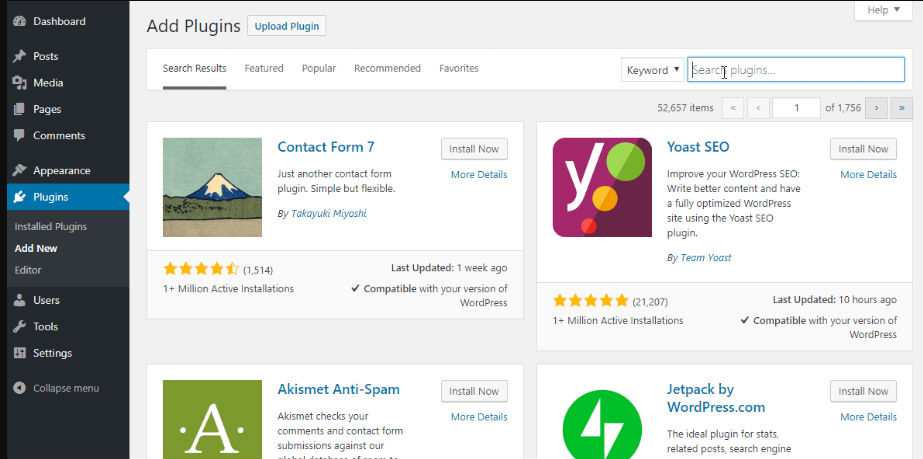 Have you been looking for a way to create a notification system when using WordPress? Jakub Mikita explains how to use the 'Notification' plugin, an all-in-one solution for any custom WordPress notification system.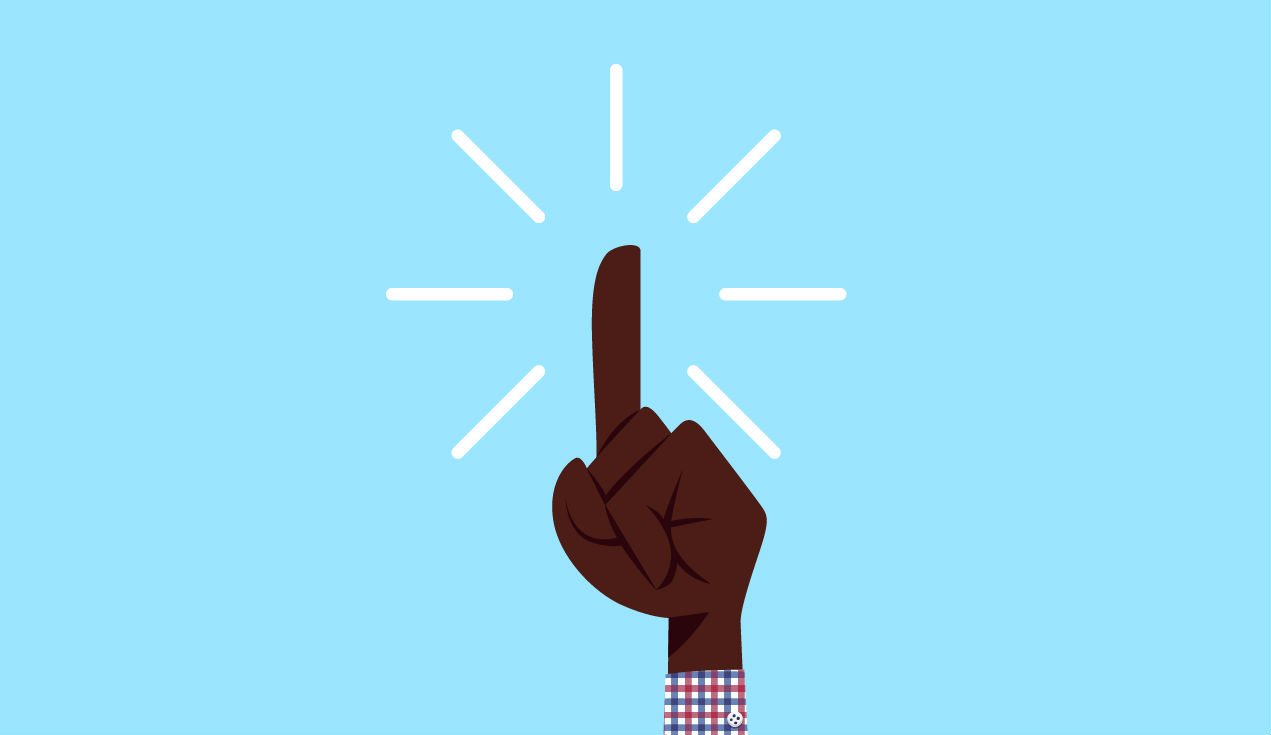 Sometimes it's helpful to add custom JavaScript to your WordPress site, for example to change the layout and design of your WordPress theme, or enhancing the functionality of a WordPress plugin. This tutorial explains how to do it the safe and proper way.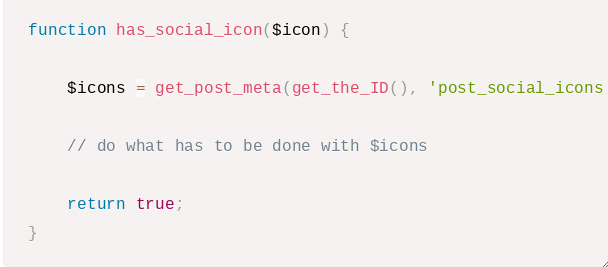 There are a number of common mistakes people make when creating WordPress themes. This WordPress tutorial by Nauris Pūķis explains what they are and how to avoid them.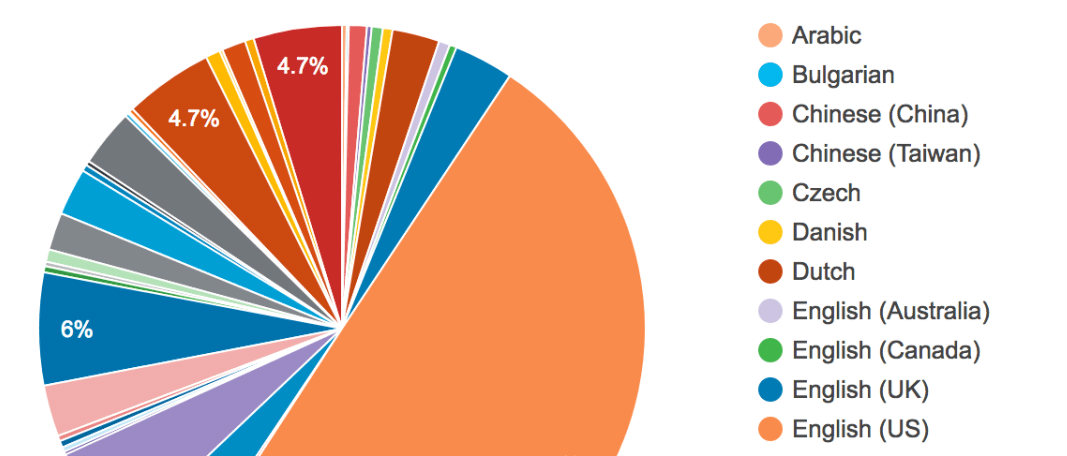 WordPress is currently fully localised for over 65 languages, so if you want your site to have global appeal, take full advantage of this. This WordPress tutorial explores how to internationalise your WordPress theme or plugin to translate it into any of these languages automatically.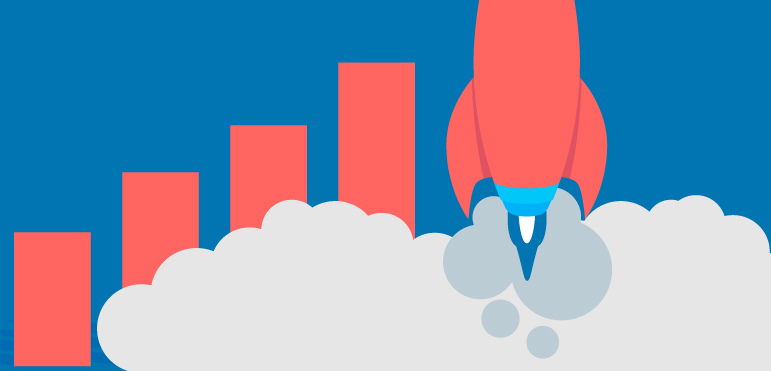 A sudden traffic spike on your site can be a lovely surprise, until your site can't deal with the sudden influx of visitors. This tutorial explains how to anticipate spikes and prepare your site in advance. It also shows you what to do if your site slows down or crashes after a surge. Handy stuff.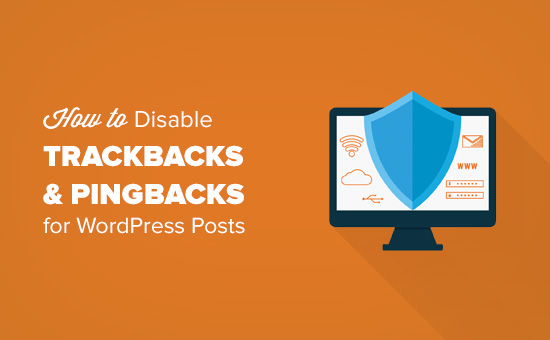 Trackbacks and pingbacks used to be a handy way for blogs to notify each other that they'd linked to a post. Today they're mostly used by spammers to flood your comments with links to their sites. WordPress makes it easy to prevent link notifications on new posts, but disabling them on older posts is a little more involved; here's how to do it.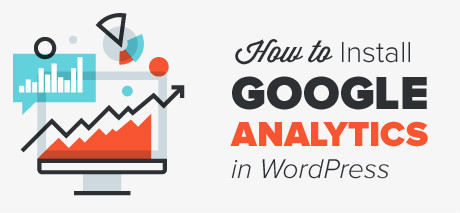 The best way to know your audience is through your traffic stats. That's where Google Analytics comes in. It's free and it can tell you who visits your site, where they come from, when they visit, what they look at while they're there, and how they interact with your content. Follow this guide to get up and running.
There's no need to limit yourself to a single WordPress navigation structure. This video and text tutorial from David Hayes teaches you how to customise WordPress widgets, including how to edit your WordPress sidebar.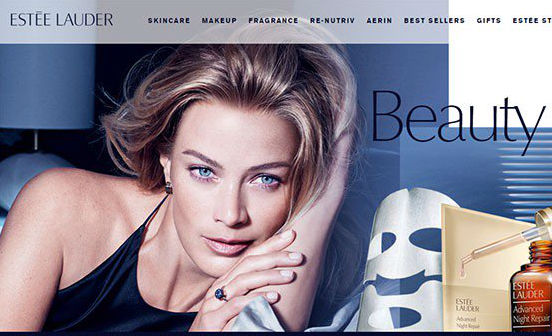 Choosing the right colours for your website can have a big impact on its effectiveness (and on an ecommerce site, that means more sales). This WordPress tutorial shows you how to convert colours to customers.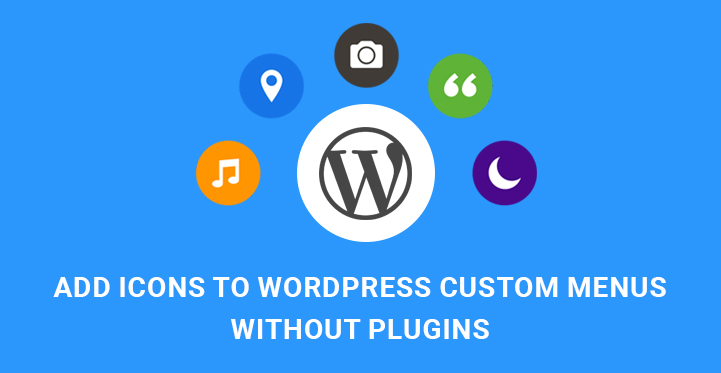 Adding icons to custom menus can be a nice way to add personality to your site, as well as improve usability. It's a relatively simple, two-step process that doesn't involve any PHP coding whatsoever. And this WordPress tutorial will show you just how to do it.

When looking to customise a website, a lot of people edit the theme directly. This creates a number of problems, not least that you can't update the theme without losing your changes. The smart way to modify your site design is with a child theme. This tutorial walks though how to create one.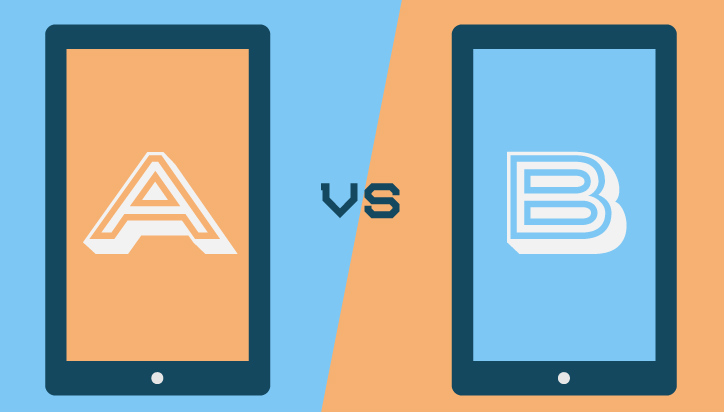 Even tiny changes to the phrasing of copy or the position of a button on your site can have a big impact on how people use it. There's no need to guess what will work and what won't – you can prove it using A/B testing. This WordPress tutorial shows you how to test out different options before you commit to them.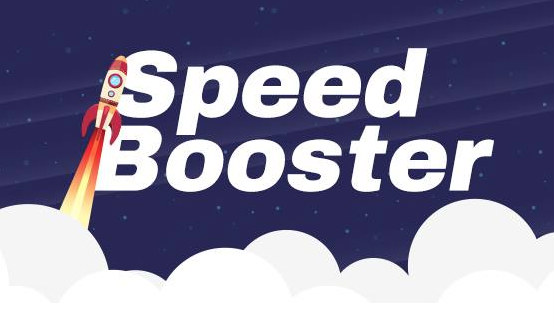 One of the main reasons for the popularity of WordPress is how well it supports templating and plugins, making it highly flexible and customisable to suit different website needs. Check out our choice list of the best WordPress plugins available below, to add the functionality to your website you're looking for. And the best part is, they're all available for free.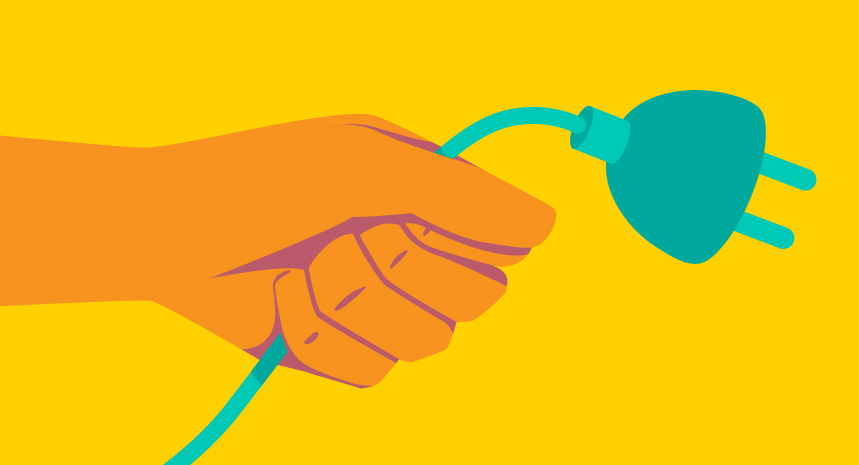 If you can't find what you need in the vast library of WordPress plugins, the next step is to think about making your own. It's not as difficult as it sounds. Find out how in this WordPress tutorial.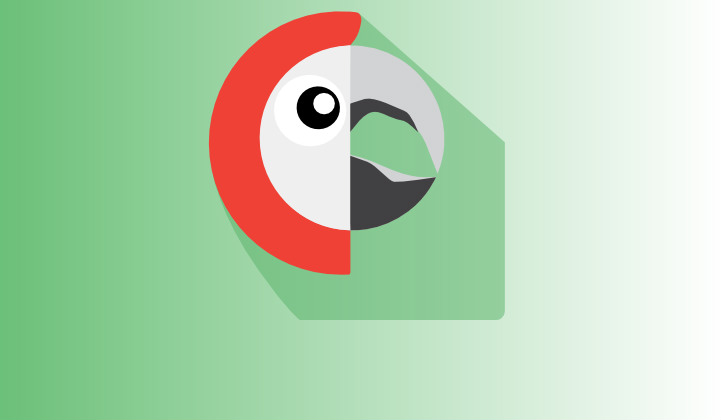 Businesses that want to expand internationally might want to consider making their WordPress site multilingual. This tutorial from net magazine explains how to do so, with the help of some tools, plugins and translation services.
Next page: Advanced WordPress tutorials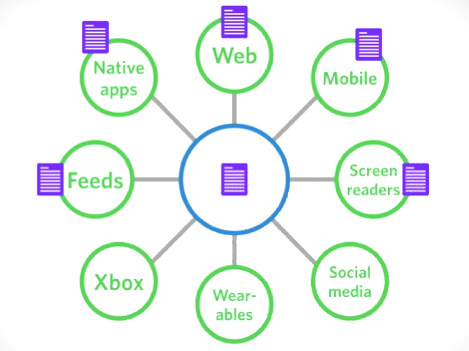 You've seen the benefits of CDNs (content delivery networks) that can store your image, audio and video files on servers optimised for fast delivery, and can duplicate those files across the world for speedy delivery to those regions if needed. What if your entire website could benefit from this approach? Benjamin Read explains how a headless CMS can help you build more robust, scalable website.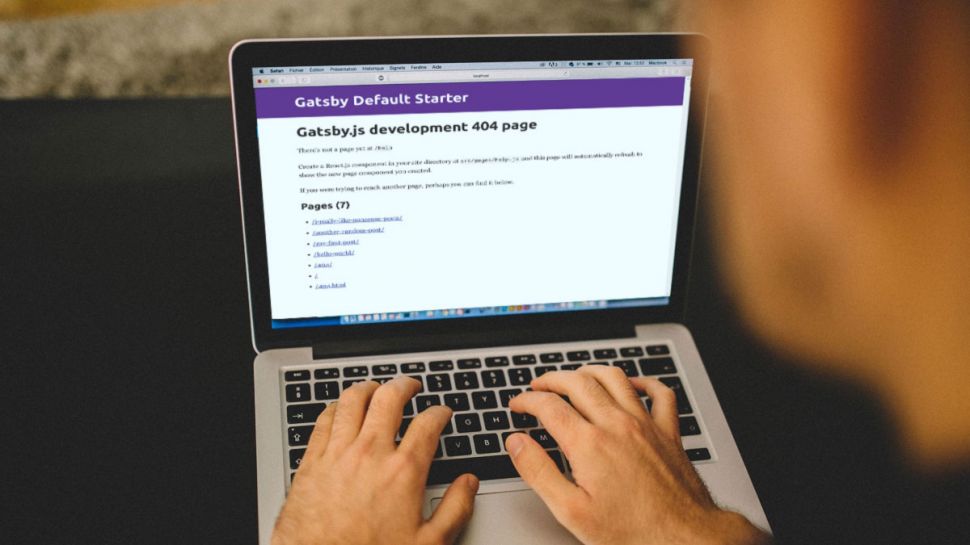 Creating your first theme is a big deal. You might know how to turn a functional site into a thing of beauty, but building a WordPress theme means acquiring a new set of skills to make it function the way you want it to. Here are some top tips for designers looking to build their first WordPress theme. You'll learn what makes a good theme, some of the tools you should be thinking about and what you need to know about coding.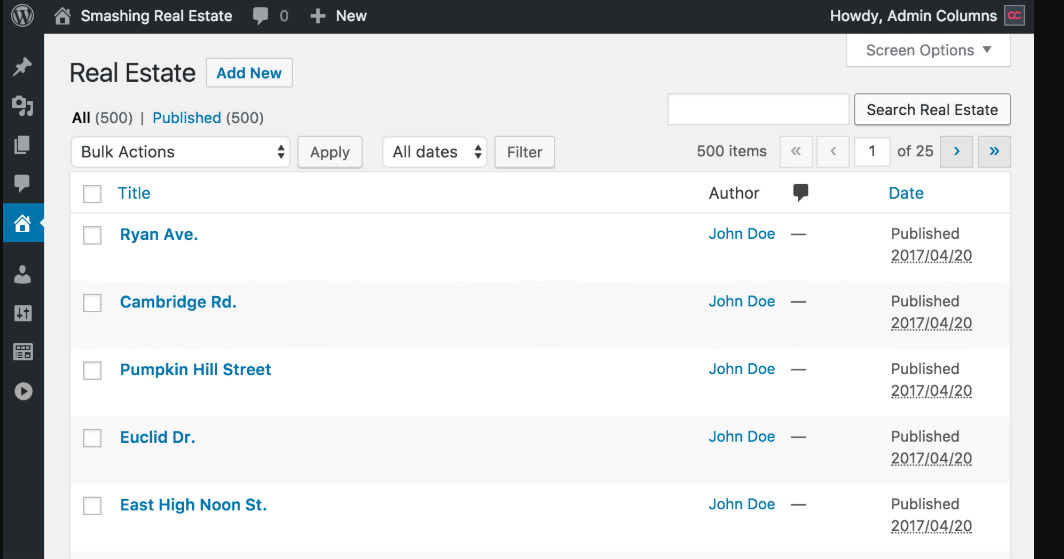 Want to get insight into all of your content at a glance? The WordPress admin area is a bit lacking on that score, so in this tutorial you'll learn some simple custom solutions using a ready-to-deploy plugin.

Service workers are a popular way of speeding up meaningful renderings of and interactions with any browser. In this tutorial, learn how to implement service workers for a website that runs on WordPress, with the goal of speeding up loading time and providing offline-first capabilities.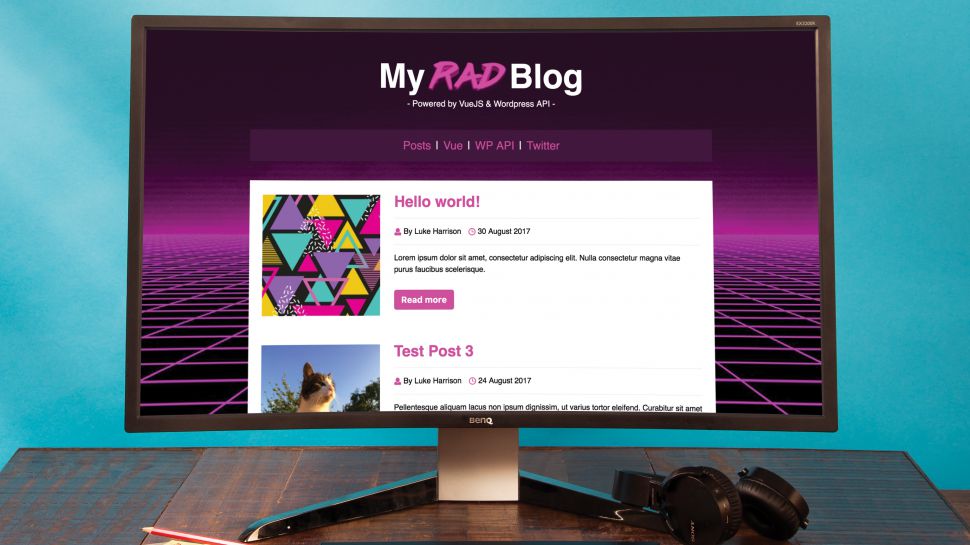 In this WordPress tutorial, Luke Harrison explores how to implement the WordPress REST API into a simple blog app, which is currently using a local JSON file as its data source, and is built as a single-page application (SPA) using the popular JavaScript framework Vue.js.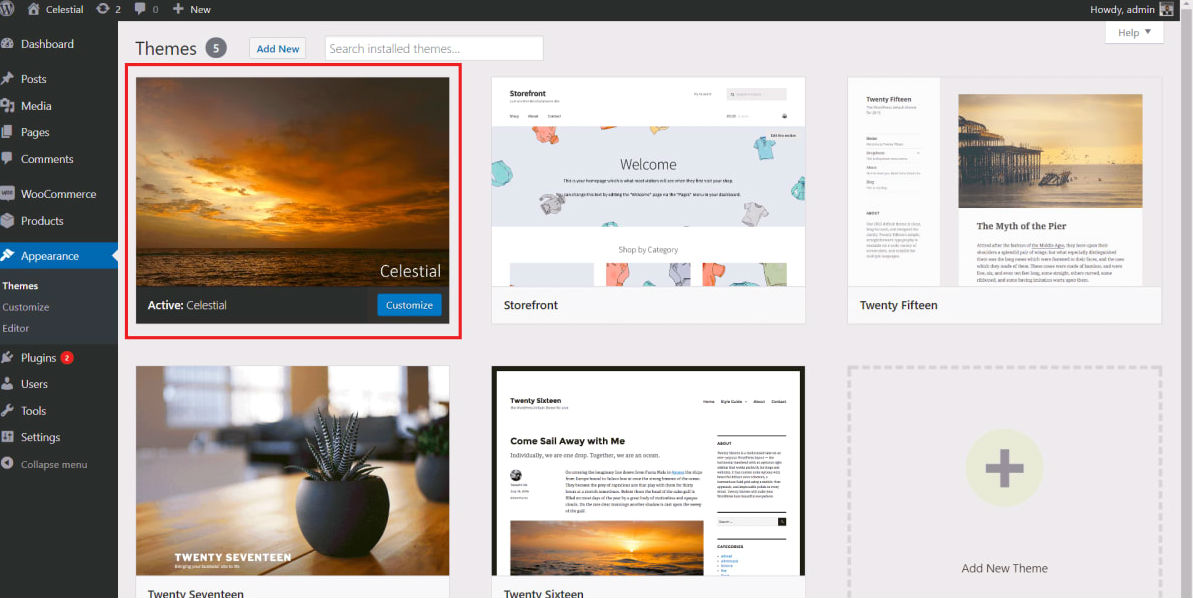 This WordPress tutorial by Muhammad Muhsin, the co-founder and lead developer at Laccadive IO, explains how you can build a SPA WordPress theme with React, and why this is a good choice for your web app's back-end technology.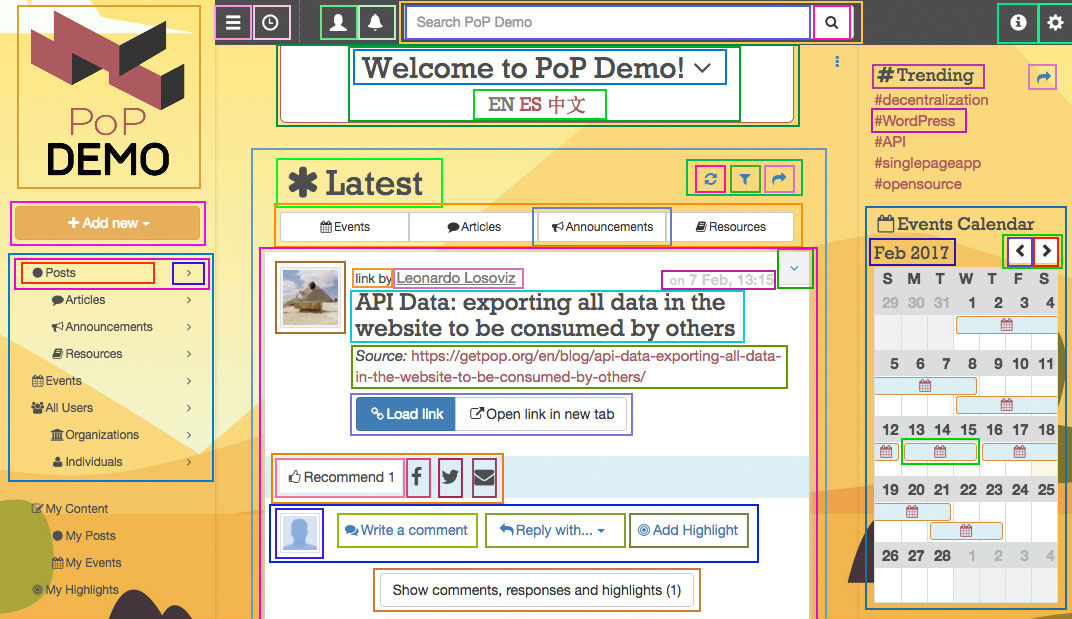 It's not easy for WordPress websites to implement code-splitting through WebPack. So in this tutorial Leonardo Losoviz implements his own version of code-splitting for the open-source PoP framework.

Wouldn't it be great to have a WordPress website whose dynamic content can be exported as static files? In this tutorial, Leonardo Losoviz explains how you can combine both worlds – switching to a static site generator without having to abandon WordPress.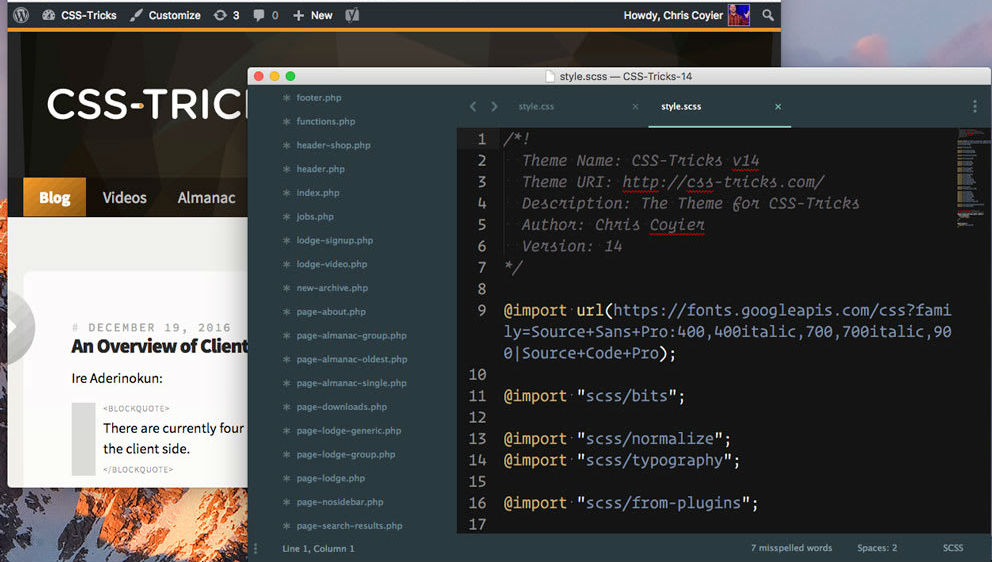 Occasionally you might find that a new plugin conflicts with your installed theme or with another plugin, and the results can ruin your site's looks. Fixing such conflicts can be quite a challenge; this tutorial talks you through some techniques for overriding conflicting CSS.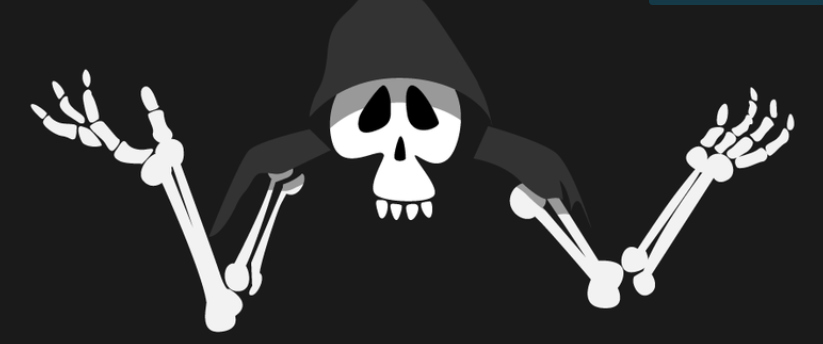 Even WordPress sites that don't get much traffic attract huge numbers of malicious login attempts. There are a number of different strategies you can use to help protect your site. This WordPress tutorial runs through one simple way to make yourself less visible to hackers.
Related articles:
from Creative Bloq http://www.creativebloq.com/web-design/wordpress-tutorials-designers-1012990
40 brilliant WordPress tutorials