Making a professional-looking title scene for your video often takes a lot of work. When it comes to creating animated titles in Premiere Pro, it could take hours to figure out the right settings and design. These Premiere Pro animated title templates are a life-saver!
The opening title scene is arguably the most important part of any video. But this fact puts more responsibility on you to craft the perfect title scene that fits the video, and grabs your viewer's attention. Thankfully, you don't have to waste your time worrying about the design or animation of your video title anymore.
Using these easy to use Premiere Pro animated title templates, you'll be able to create unique and professional title scenes for all kinds of videos without any effort. Have a look.
Why Use an Animated Title Template?
Titles are one of the most widely seen elements of a video. Whether it's using a headline to introduce the topic of a video, or using lower-thirds to introduce a person during an interview, titles help add more context to videos and makes them more entertaining at the same time.
Of course, you can easily add a title using the text tool so you might wonder why bother using animated title templates?
Instead of using static text, adding an animated title to your videos can make it look more professional and creative. Especially if you're creating a video for YouTube, a social media promotion, or even a presentation, adding a transition animation to the title will make your video more entertaining to watch.
Animated title templates make it easier for you to create such amazing and creative animated titles. All you have to do is download the template and drag and drop it to your Premiere Pro timeline and edit the text.
Top Pick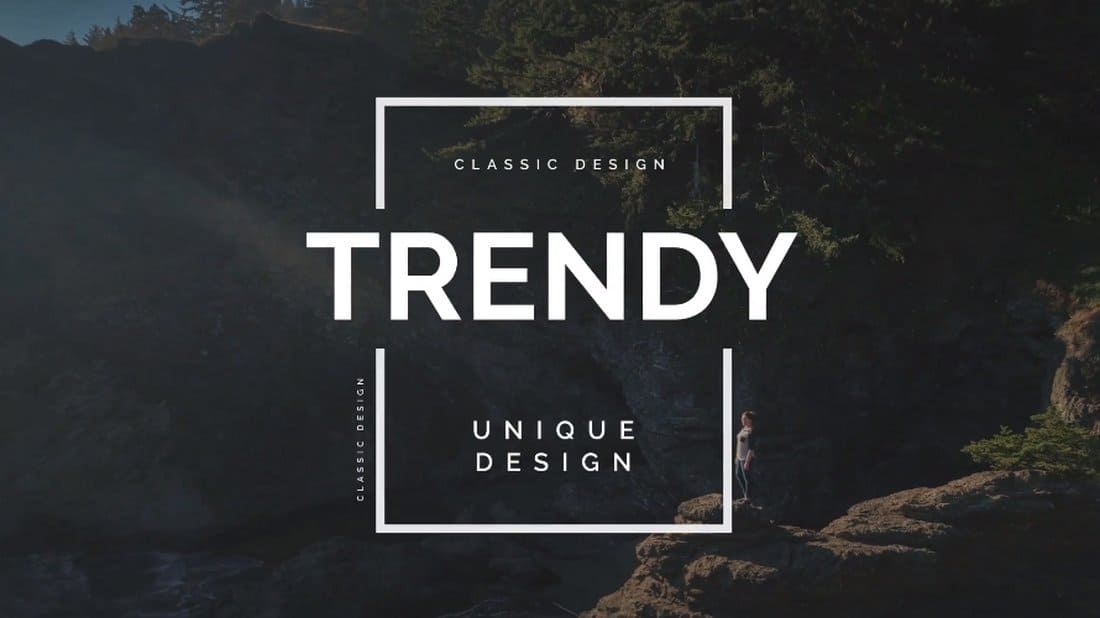 Eseential titles is a bundle of multipurpose Premiere Pro title templates that features multiple templates with various designs and animations.
The titles in this bundle feature minimalist designs. You'll be able
…