Whatever kind of computer you use for work, whether it's a Mac or PC, a desktop or laptop or even something like an iPad Pro, it's likely that you've never even thought about adding a USB sound card to your setup. It's virtually impossible today to buy a computer that doesn't have a socket for you to plug speakers or headphones into, so why complicate the situation with extra hardware?
The simple answer is that the default onboard audio you get from your computer isn't the best quality. It's generated by a low-cost chipset on the motherboard, and while that's fine for everyday use such as listening to podcasts or supplying background music for your studio, if you're editing video or working on projects that feature an audio element then you might need something more. For high-quality audio or surround sound that doesn't pick up microphone interference or stutter when your machine's running at full capacity, a USB sound card will do the trick, and the added bonus is that all your music will sound much better if you're listening while you work.
While the cheapest USB sound card will give you a much-needed volume and quality boost, for multi-channel surround sound and higher resolution audio, you'll have to pay more; your ears will love you for it, though. There are plenty of USB sound cards out there to choose from; here's our pick of the best.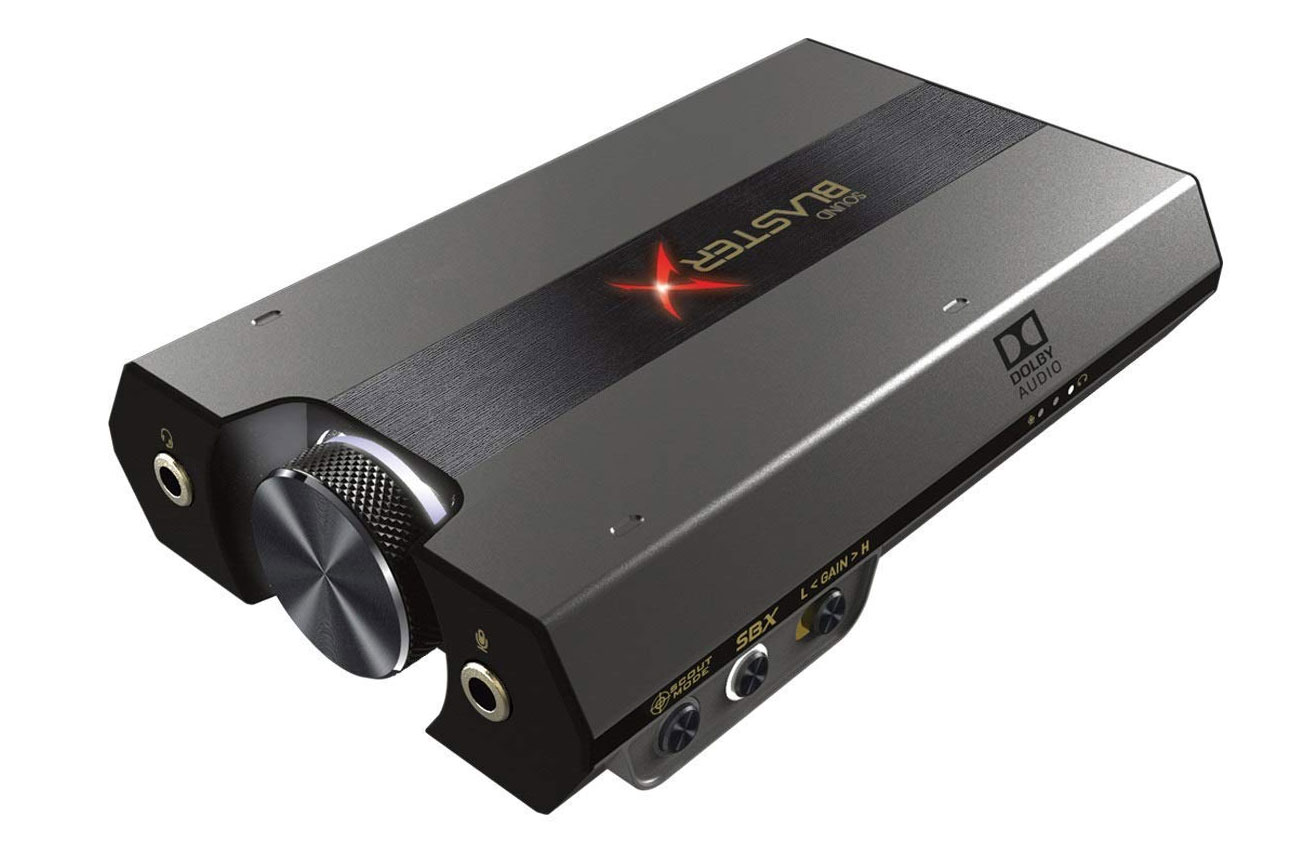 The Creative Sound BlasterX G6 has a name that'll be familiar to anyone who owned a PC in the 1990s; Sound Blaster was the de facto standard for gamers who wanted decent audio rather than the terrible noise that came out of most PCs internal beepers. And while this latest piece of Sound Blaster kit is clearly aimed at gamers with its 7.1 surround virtualisation, bass boost and Scout Mode for enhancing in-game audio cues, it's also a great way for anyone to enjoy improved audio as long as you don't mind its gamer-focused looks.
It features …